In 2017, we told our fans that we were going to give them a beer release every week. And we did. We released 48 new beers and brought back 5 returning favorites throughout the year.
For 2018, we set out to best that record. And we did.
We were quiet in our desire to brew twice as many new releases in 2018 as we did in 2017, but, on top of favorites like Jalapeño Saison and Café Au Lait, we released 99 brand new beers in 2018. 99!
2018 By the Numbers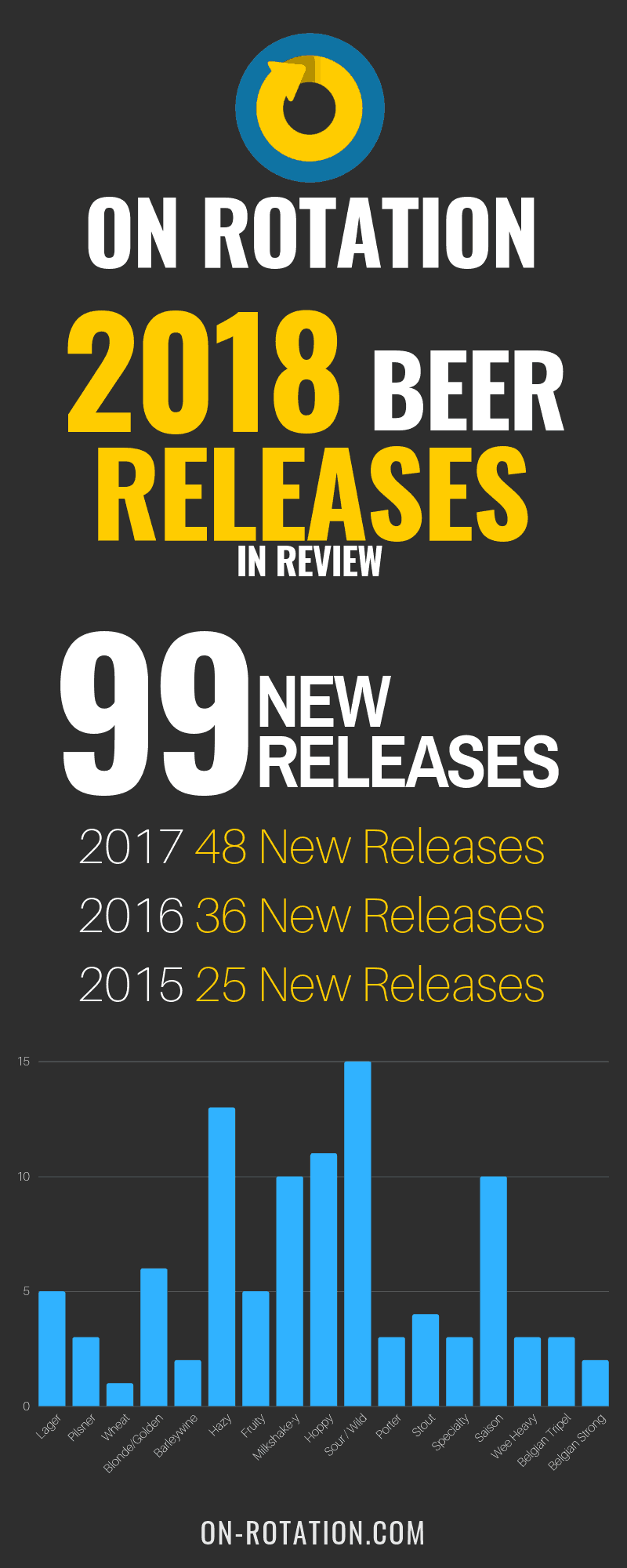 Thank You
We can't thank you enough for supporting each of these new releases. Every one of them is like sending a child out into the world for us.
We're not yet ready to reveal our goal for 2019, but, rest assured, we'll keep doing big things.