wed15sep2:00 PMWhiskey Thunderbolts & Barrel-Aged Lightning Imperial Bohemian Pilsner ReleaseNew On Rotation Beer Release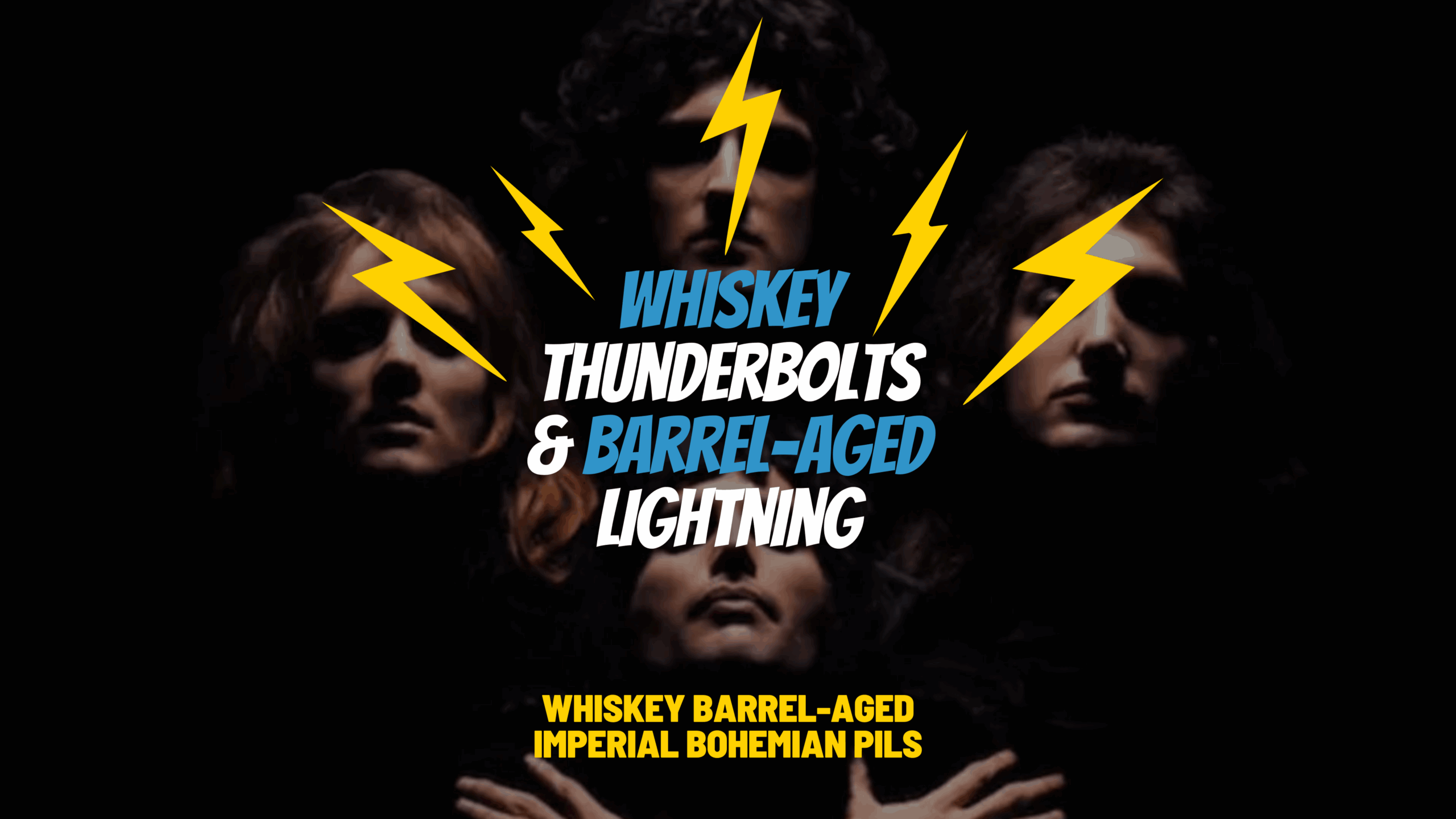 Event Details

Our NTX Beer Week festivities continue with our first barrel-aged beer release of 2021.

Those of you who were lucky enough to experience the short run when Thunderbolts & Lightning Imperial Bohemian Pils was on tap got a sneak peek. It didn't last nearly as long as we had hoped, but it was an earthy, herbal jam with a touch of booze to the finish, hence that "Imperial" tag.

The Imperial Pils, as a style, seems pretty straightforward. It is exactly what it sounds like, but, no matter what you expect, this style always brings something unexpected to the table. That is especially true if you've never had an Imperial Pilsner before.

As we hinted when we first released Thunderbolts & Lightning, we held onto almost half of the batch and stashed it in a whiskey barrel with some oak staves for a quick turn oak and whiskey infusion.

One delightful and dangerous thing about an Imperial Pilsner is that much like its lower ABV sister style, the flavors come through so pure and clear. We knew the barrel would have a more delicate whiskey note than most, which is why we gravitated towards an Imperial Pils to put inside of it.

When we did our first tastings of the barrel-aged version, we knew we were onto something.

We call the end product Whiskey Thunderbolts & Barrel-Aged Lightning. It's a mouthful of a name and deservedly so.

This "very, very frightening" Imperial Bohemian Pilsner is back with a whiskey barrel-aged vengeance. After aging a little over a month in a whiskey barrel, it's picked up an oakiness that complements the Czech Saaz hops' earthy, herbal notes with a subtle background of sweet vanilla softening the crisp, slightly bitter finish.

Is this beer real life? (We are really asking this time. We aren't quite sure…but, if it is real life, we're sure glad it is.)

Whiskey Thunderbolts & Barrel-Aged Lightning Imperial Bohemian Pilsner will be on tap Wednesday.
Time

wednesday, september 15, 2:00 PM