thu05aug5:00 PMFeaturedSeltzer Cocktail Menu LaunchLet's mix it up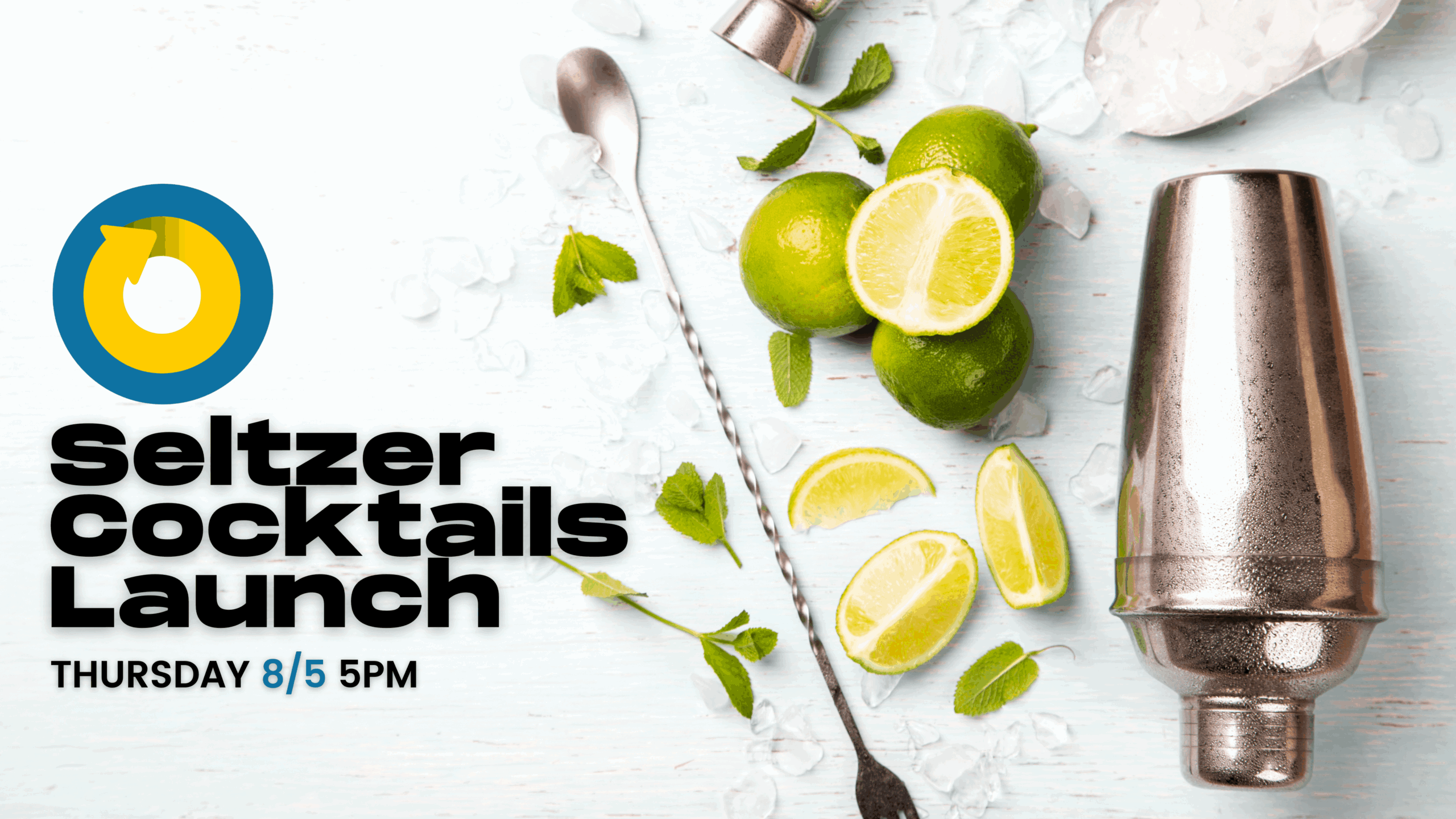 Event Details

We pride ourselves on doing some wondrous things with the beverages we create before it flows through our taps to surprise and delight you with what we can put in a keg, but there are a few things we've wanted to share that require a little mixology after the pour. There's a drama to the creation of a cocktail that you just can't get when the liquid comes straight out of the tap. And there are definitely ingredients we haven't been able to squeeze into a keg just yet.

We've spent some time on our beer cocktail game. We've played with blending beers in the taproom to create new and awesome flavors. Now it's time to take it up a notch with something we crafted just for the occasion.

We're excited to finally debut our seltzer cocktails this evening with the release of our newly formulated house seltzer, Metafizzics.

Whether Ranch Water is your thing or whether we can entice you with our house favorite "Spa Water," we want to show you all the things that beer (and seltzer) can be. As a bonus, our seltzer is a gluten-free affair as are most of the cocktails we will debut. So you can pair these alongside our gluten-free fried chicken for an entirely gluten-free (or gluten-friendly) experience.

Join us and give these a whirl. Every one of them is incredibly refreshing and will be a perfect addition to our menu as we enter the hottest month of the year. Bring along that friend of yours who only drinks cocktails. We'd love to surprise them.
Time

thursday, august 5, 5:00 PM