fri18marAll Daysat19FeaturedLate Night Eats & Reverse Happy Hour LaunchExtended Hours Celebration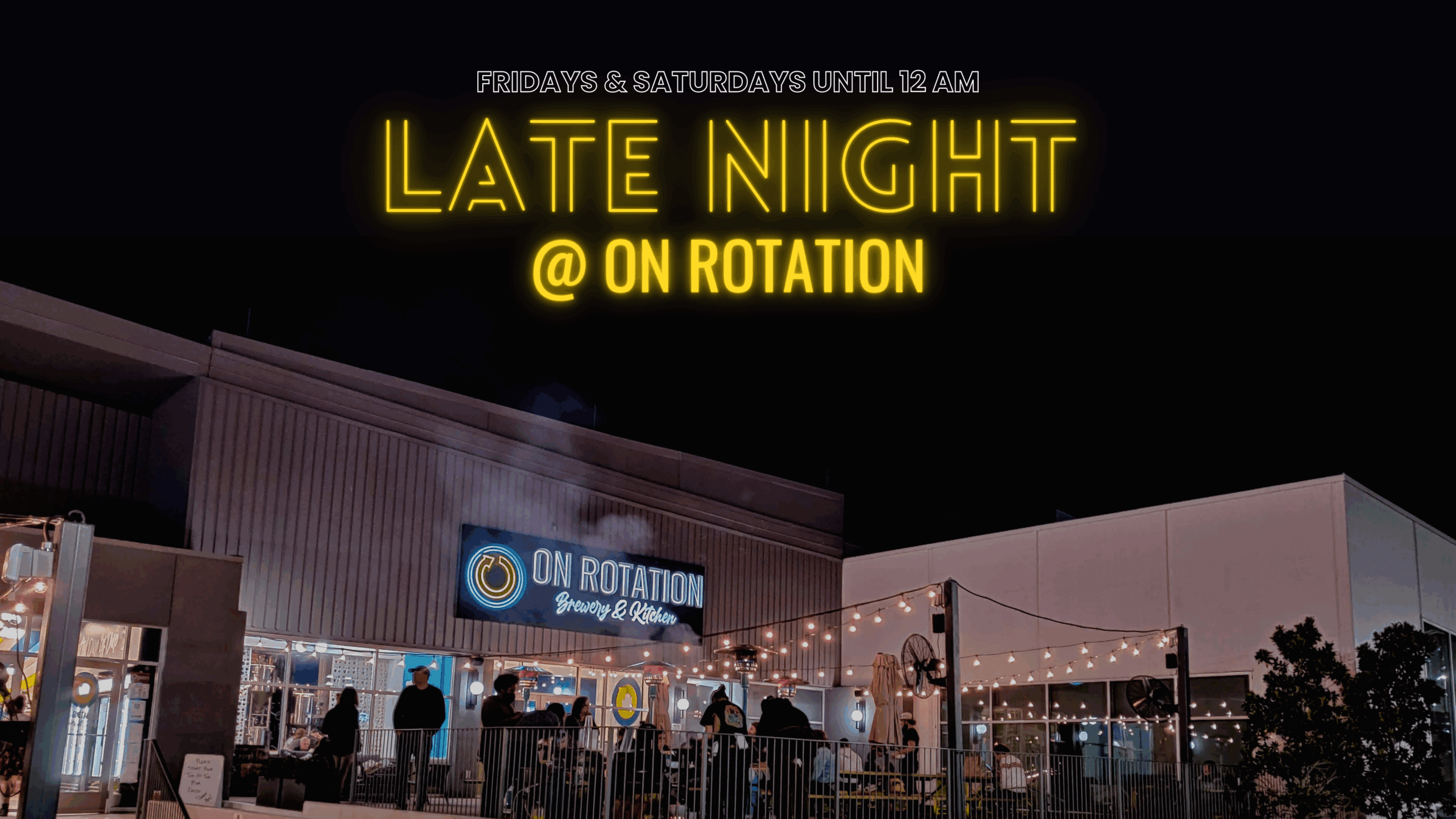 Event Details

LATE NIGHT is coming to On Rotation THIS WEEKEND!⁠

In honor of spring, we're extending our Friday and Saturday hours. Starting this weekend, our kitchen will close at 11 PM, and the taproom/drink service will close at 12 AM.⁠
LATE NIGHT MENU⁠
Our regular menu will still shut down at 9 PM Fridays and Saturdays as usual, but we have a special LATE NIGHT menu that will debut this weekend at 9 PM and be available to order from until 11 PM each Friday and Saturday.
REVERSE HAPPY HOUR⁠
To get things started, we're also launching a "reverse happy hour" from 8 PM to 12 AM Fridays and Saturdays. During our reverse happy hour, all pints and cocktails will be $1 off!⁠
⁠
So get your naps in this week because Friday and Saturday LATE NIGHTS at On Rotation are going to be the place to be this weekend! 🌕🍻
Time

friday, march 18, 7:54 AM - saturday, march 19, 7:54 AM