thu09sep2:00 PMJets Are Like Comets ReleaseNew On Rotation Beer Release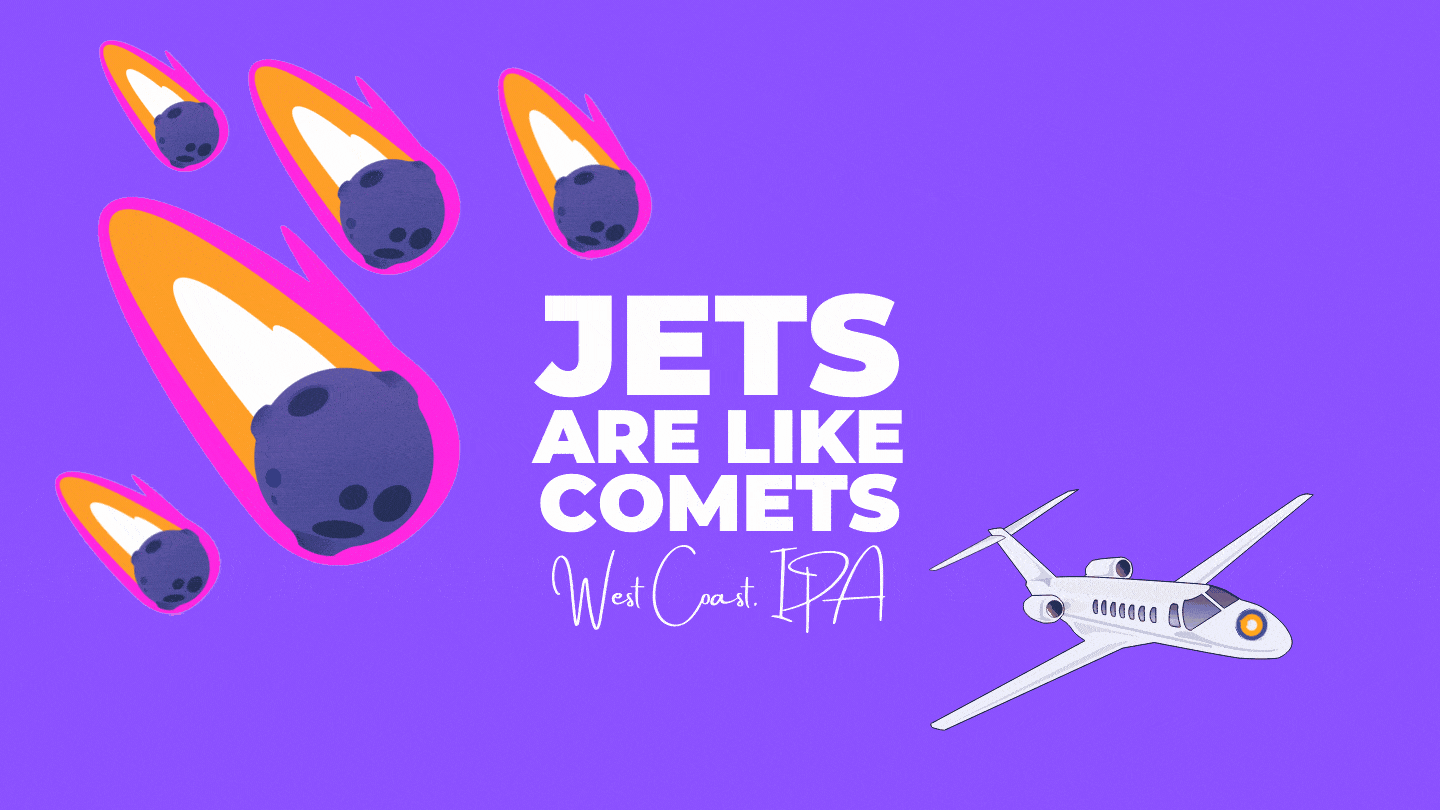 Event Details

Remember when IPAs were bitter? We do. And we kind of miss it (sometimes).

Jets Are Like Comets is our "throwback" to the West Coast IPA style.

We featured all C-hops but not the ones you might expect. With Chinook, Columbus, and Comet hops, this dry in body, 75 IBU crusher is piney and grassy with a grapefruit and tangerine zest. You might detect a little woodsy, earthy citrus note as well.

The very present bitterness is cleansing, leaving you wishing for another sip or ready to embark on a new journey.

Tune into "Jets" by Blur, and you'll get what we were after while sipping on this one and watching the clouds (or jets) pass by.

Jets Are Like Comets will be on tap Thursday.
Time

thursday, september 9, 2:00 PM