fri06may2:00 PMJedi Starfighter Imperial IPA ReleaseNew On Rotation Beer Release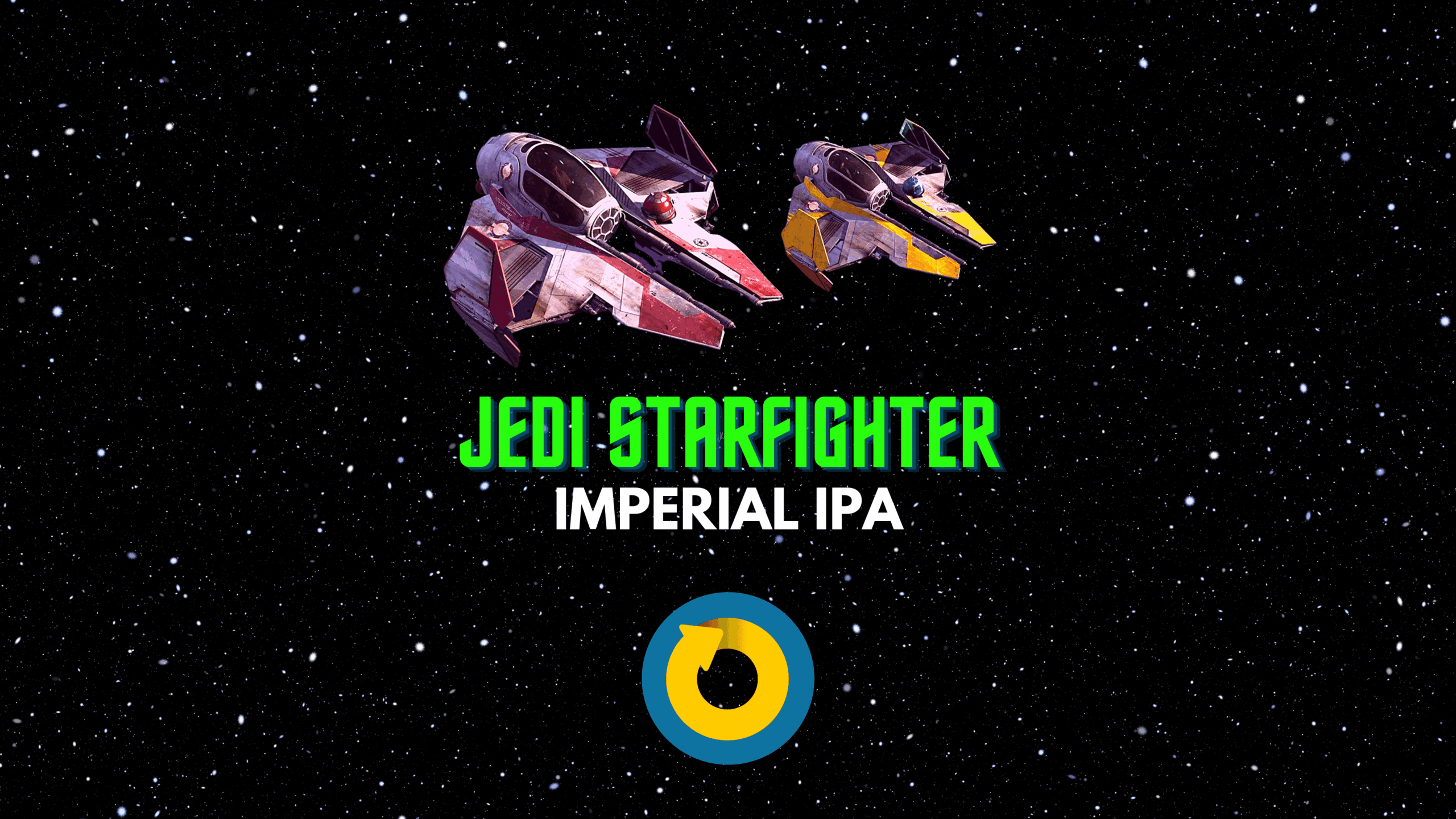 Event Details

This isn't happening in a galaxy far, far away. It's happening right here in Dallas, Texas.

We did our first experiment with a new yeast developed by Omega Yeast they call Star Party™.

Star Party™ is "Thiolized™" to bring aromas of passion fruit, pink guava, and zesty citrus to the forefront in hop-forward beers, especially when hops that are more susceptible to "thiolization" are present.

We designed this West Coast-Style IPA to take advantage of those special powers. With Cascade, Citra, and Idaho Gem hop additions, this big IPA is both juicy and noticeably bitter. Cascade and Citra play nicely with the yeast to bring out zesty, fresh grapefruit, and citrus in both the aroma and the flavor while Idaho Gem provides an earthy aroma with subtle notes of cherry.

With a release right next to Star Wars Day (make that Star Wars Week), we had to go with a name that embraced the agility and speed with which this beer has won us over. And, so, a Jedi Starfighter was born. As the fastest and most lethal craft in the fleet, the Jedi Starfighter is not to be meddled with in space.

Light in color but big in flavor, we think you'll find that this Starfighter is one you want to get behind. After all, it's the galaxy's only hope.

Jedi Starfighter will be on tap by 2 PM Friday.
Time

friday, may 6, 2:00 PM