thu19aug12:00 PMFeaturedFlocculation of Seagulls Vol.15: Where Did All the Clouds Fly Hazy IPA ReleaseNew On Rotation Beer Release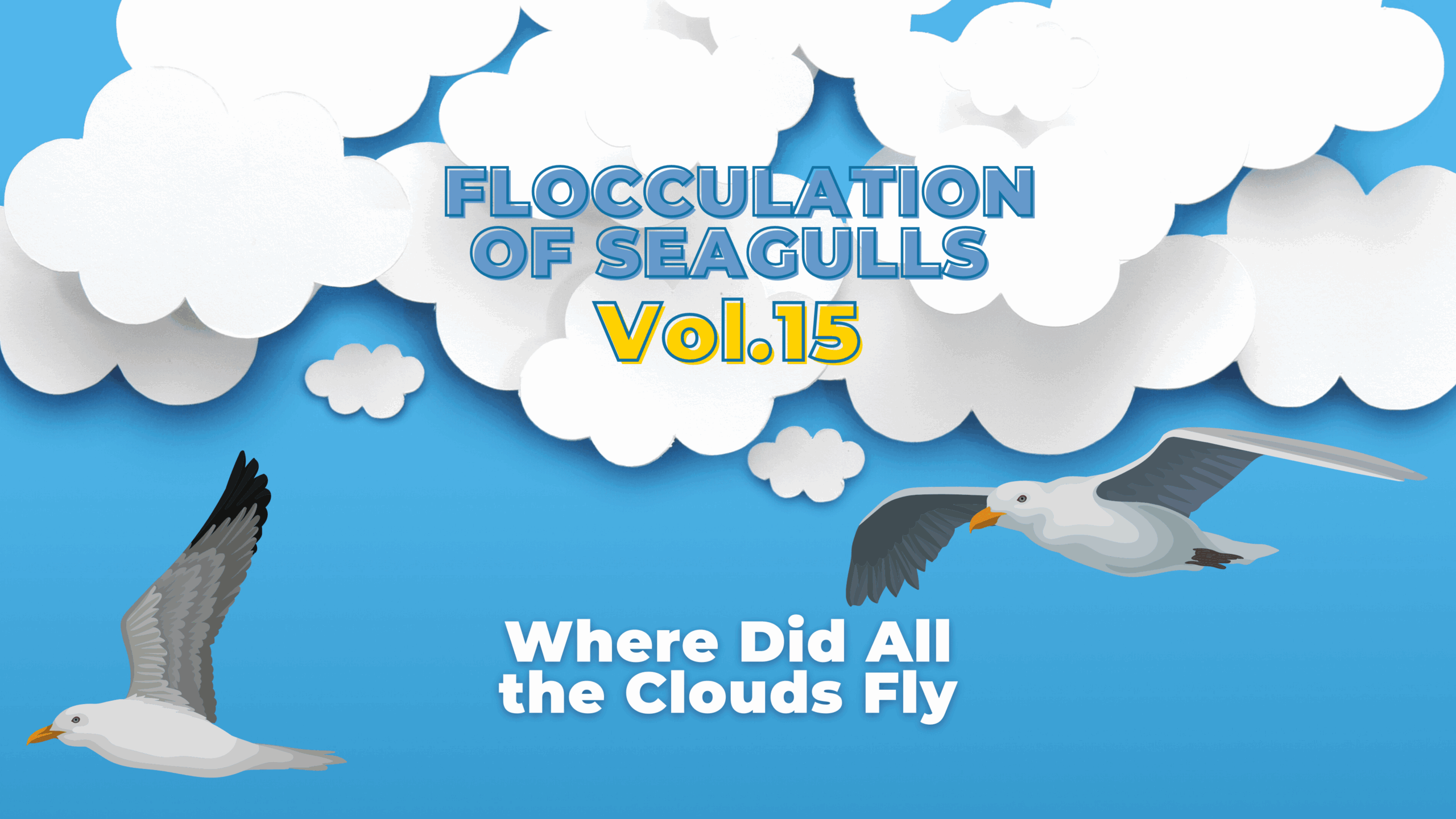 Event Details

We took our time. We made a list, but, at last, it's time to reintroduce our New England-style IPA series, Flocculation of Seagulls.

This edition is all about the thiols, otherwise known as tropical aromas similar to what you experience in a New Zealand Sauvignon Blanc, and taking advantage of the biotransformation that takes place when yeast and hops interact early in the brewing process. In short, this beer is designed to be extremely tropical on the nose.

This edition of our New England style hazy IPA features Azacca and El Dorado hops in all their fruity, tropical glory.

The body is wheat-forward but light with a weighty mouthfeel, hazy golden appearance, and a cloudy, frothy white head. Notes of fresh tropical citrus, pineapple, pear, and watermelon are present in the aroma and flavor with a subtle sweetness.

The aromatics are crazy on this one, and sipping on this can transport you to a special place of reflection.

To borrow from Flock of Seagulls:
"What happened to the wings that used to search the sky?
Where did the clouds all fly?
No sign of life around me, nothing anywhere
This moment I should share"

Flock of Seagulls "Don't Ask Me"
Enjoy a pint as you watch the clouds roll away.
Flocculation of Seagulls Vol.15 | Where Did All the Clouds Fly will be on tap this Thursday for flights, pints, and fills.
Time

thursday, august 19, 12:00 PM