thu04nov2:00 PMCafé Au Lait ReturnsReturning Favorite Beer Release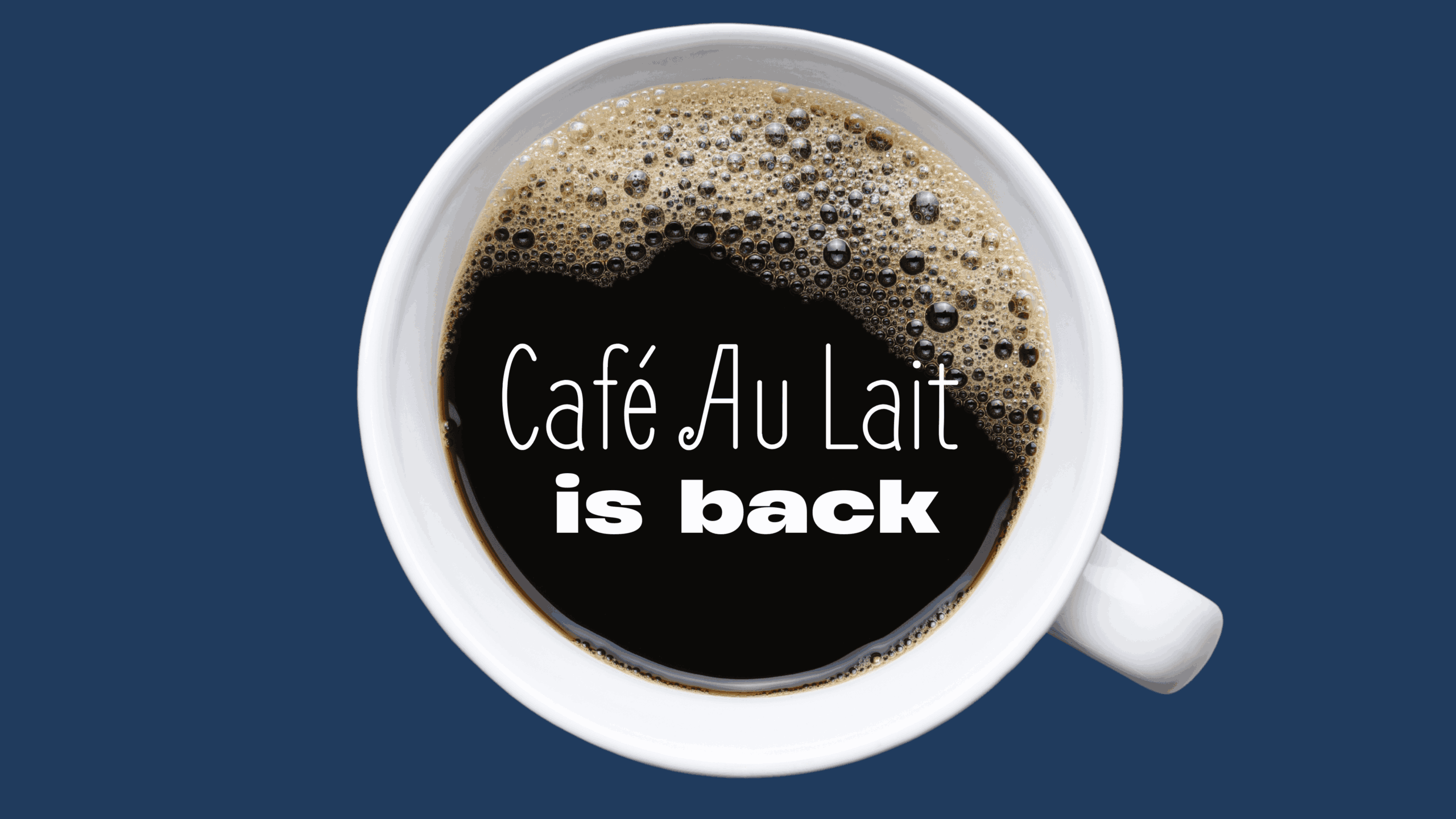 Event Details

We couldn't celebrate International Stout Day without our oldest for stout friends, Café Au Lait Chicory Coffee Milk Stout, back on tap.

Those of you who know the story can skip ahead, but Café Au Lait is one of On Rotation's oldest and most brewed beers, first created when Lindsay and Jacob were just homebrewing in the driveway.

As the story goes, Lindsay doesn't like chocolate. In fact, she despises it. So they designed a stout to embrace roasted, black coffee notes without bringing too much of that cocoa or chocolate. In true On Rotation fashion, they also gave it a little twist – a New Orleans flair – by including chicory in the fermentation process.

Café Au Lait is like a straight black coffee in a glass with the milk sugar (lactose) providing a smooth, soft mouthfeel while the hops, coffee additions, and chicory round out the flavor and some woodsy, hoppy balance.

Sneak some of this in your coffee mug, and you're sure to have a great day. Café Au Lait is back on tap today!
Time

thursday, november 4, 2:00 PM